I'm taking a Japanese course this semester, and there's a final speech project. Among the topics I chose "Japanese songs", for which I eventually decided to introduce Kajiura/Kalafina to the class. There's a part in the speech where one is expected to do some investigation and share the results with graphs, so I made a small survey for the fans to serve this purpose.
I already got some samples from the Taiwanese fan group I'm in, but I think it would be great if I can also collect information/ideas from people other than Mandarin speakers. That's also one of the reasons that get me here.
The survey will be mainly focusing on Yuki Kajiura and Kalafina, since I would also like to focus my speech on these two. It'll probably take about 5-10 minutes, depending on your answer to the open questions (Based on the feedback I get until now, picking your favorite three songs might be a difficult one). The Mandarin explanation will also be there besides the English one since I make it with Mandarin at first and decided not to separate the two versions.
I hope you enjoy the survey and feel free to leave any comment and feedback to me in the survey (or here). I appreciate your time!
The link:
你好!我的名字是黃道宏,目前在美國唸書中。這學期修了一門日文課,有一個期末演講的project。 其中一個可以選擇的主題是日本的歌。作為梶浦老師的粉絲,想說就不要錯過這個機會,介紹自己有愛的東西順便傳教XD 這個演講主要要分成三部分:調查、創作、總結。其中調查的部分包含找資料,整理成圖表等發表。由於我自己實際上認識的朋友中老師的粉絲不多,就想到借助粉絲圈中大家的幫忙,做個簡單的問卷調查,希望能變成我期末演講的材料(然後順便了解其他粉絲們的想法XD) 由於演講的內容我目前的想法是聚焦在介紹老師和Kalafina兩者身上,所以問卷的問題也會集中在這兩邊。...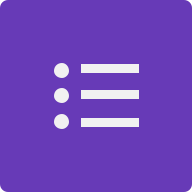 forms.gle